These were done to help me get an idea of how I wanted to draw the characters for the storyboard below. Not strong character design, probably, but at least it got me drawing the same mouse/weasel/stoat every time.
Martin and Badrang
Hisk and other baddies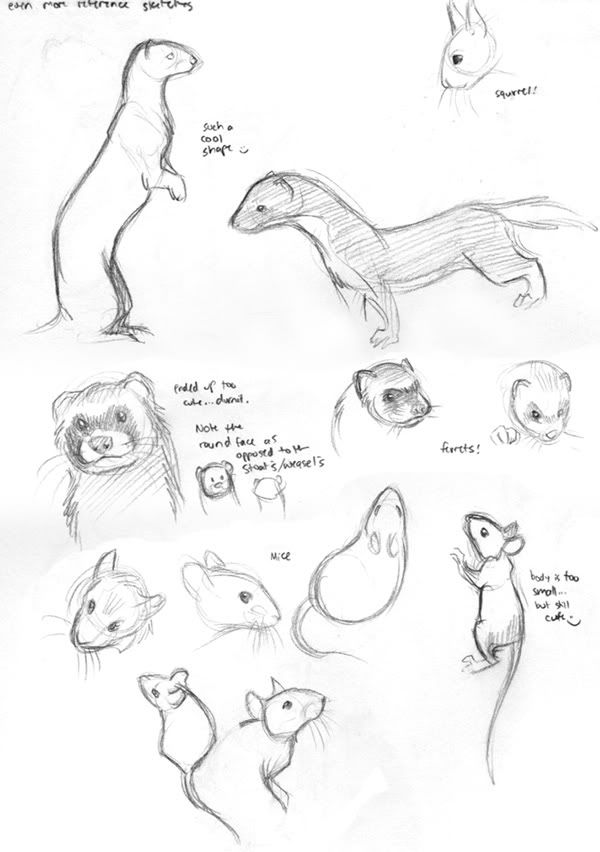 Then I went back and used photo reference for these to get a feel for how the real animals are built... then I could see how much of that could be retained in an anthropomorphic design.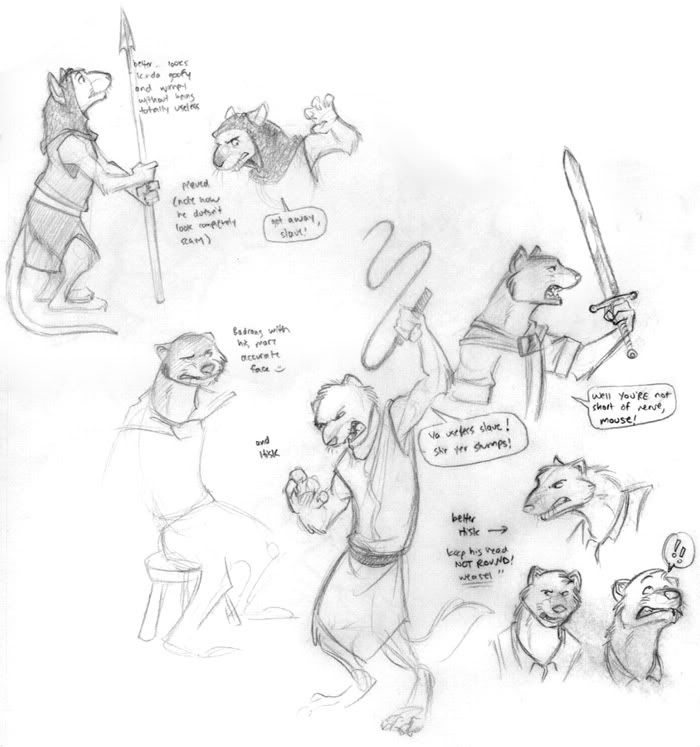 So then I touched up Hisk and Badrang, while figuring Gurrad out...
...and then finished it up with some architectural/conceptual notes.
Coming soon: probably my final animation from INDES 252. With actual sound. :P